Please read all the information on this page before going to the form. Thank you so much!
Step-by-step guide on how can you claim your 2022 rewards card prizes!
1. Please take picture of the front and backside of your rewards card. Please ensure that you already stick your rewards stickers you collected at the back.
2. Please answer this form: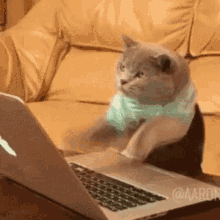 3. Claiming of the prizes will start on January 25 to March 31, 2023.
4. Please follow our Instagram for more shop updates.
Here's are the prizes that you will get depending on the quantity of rewards sticker you collected. Again, the prizes will depend on the quantity of rewards stickers, not on the sticker placement.

You are the one who will choose the prizes for the following:
4 - neko veggies stickers ( 4 pcs ) link here
---------------------------------------------------------------------------
THE PRIZES
HOBOCAT STICKERS ( KURO ) 
GOAL STICKERS
( available in 9 dolls )
PAPERDOLL BOOKMARK
( available in 9 dolls )
HOBOWEEKS PENCIL BOARD
( available in 9 dolls )
PAPERDOLLZCO'S FIRST COLORING BOOK 
YOU GOT THIS NOTEPAD
( available in 9 dolls )
COASTER

For any questions, please email us at paperdollzco@gmail.com with the subject 2022 Rewards Inquiry. Thank you very much!


FREQUENTLY ASKED QUESTIONS:


Q: Where can I find the rewards card control number?
A: You can find the control number of your rewards card on the back side, lower right. It starts at #2022---


Q: Where can I find the sticker code?
A: Sticker codes can be found on the end of every listing. For example, c001, c209 etc. These codes are searchable on the website.


Q: When can we get the prizes?
A: We will start to giveaway the prizes on January 25. Your prizes will be sent with your current order. Yes, you need to purchase in order for us to send the prizes, but there's no minimum amount requirement.
Q: Can I choose other dolls for 5 to 11 prizes?
A: The doll will be based on the chosen option you gave on question number 4.